EVENT SPEAKERS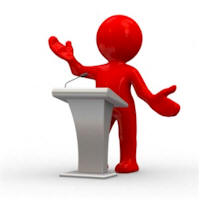 Looking for a Keynote speaker for your upcoming event?
Pro-Seminars has keynote speakers that are available for your event. Call us at 855-882-3427 or
Email and we will be more than happy to discuss the details to make your event a success!

Click on the picture of the speaker to read their bio
Attention Keynote Speakers - we are now accepting placements for inclusion on this web site.
For consideration contact Alex Nicholson 855-882-3427 alex@pro-seminars.com
Pro-Seminars is Canada's leading provider of education, training and marials for Insurance and Financial Services Professionals.
Pro-Seminars is an approved and accredited education provider special izing in 2-day 15 CE credit seminars and online CE courses.



203-4438 Ontario Street, Beamsville, ON Canada L3J 0A4
Toll Free Phone 877 524-7121 Toll Free Fax 866 277-4511


E mail Pro-Seminars Privacy Statement
Click here for questions, comments, suggestions or to receive seminar notifications.
This web site Copyright © Pro-Seminars (2020) Ltd.