Myron Genyk, CFA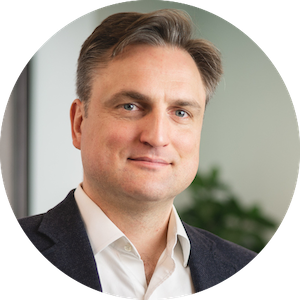 Myron Genyk is a 15-year Bay Street veteran and ETF innovator, with experience at two bank-owned dealers and two ETF issuers.
Prior to co-founding Evermore Capital, Myron was at BlackRock Canada, where he was responsible for overseeing ETF markets, improving ETF liquidity, and helping source best execution for clients. His continuous engagement with institutional clients and financial advisors quickly made Myron a trusted source of market news, intelligence, and context. Prior to BlackRock, Myron briefly consulted for Horizons ETFs.
Prior to working on the buy side, Myron spent over 10 years at National Bank of Canada, most of that time as a structurer, trader, and salesperson on the derivatives desk. Myron managed a multi-asset hedging portfolio and gained a reputation for structuring creative and scalable solutions for ETF issuer clients, including the world's first synthetic bond ETF. Prior to NBC, Myron interned at RBC Capital Markets on the emerging markets bond desk.
Myron holds an Honours B.Sc. from the University of Toronto, an M.A. in Applied Statistics and a Graduate Diploma in Financial Engineering from York University, and a Graduate Diploma in Applied Music from Sheridan College. Myron holds the FRM designation and he is a CFA charterholder.
Why did you start Evermore?
It bothered me that, despite all the advancements in investment products over the past several decades, there still didn't exist a low-fee investment vehicle designed for retirement, arguably the largest "purchase" for most people. I was also familiar with target date funds, which were designed specifically for retirement in or around a given year, but were available only via certain group RRSP plans or as high-fee mutual funds. It became obvious that target date ETFs were the low-cost all-in-one retirement solution that most Canadians would find easy to understand and even easier to implement. And when you can help people better secure their financial future, that doesn't just make for good business, that's a significant social good, too.